M33 SS DAGGER FROM OBERFUHRER DR. RICHARD von HOFF
SS MEMBER NUMBER 177005
This M33 SS Dagger is a unique piece with the SS Officer who has a rich
history in the Nazi organization and educational system. He received his
doctorate in Leipzig as a Dr. phil. with a dissertation on Nordic
philology. His preoccupation with the subject of Nordic-Germanic culture
made him a fanatical racist. He lectured SS and SA personnel on Nordic
racial subjects and taught racial theory at several schools during his
time and help found the Nordic Art College, a predecessor of the Bremen
University of the Arts. He died on May 7, 1944.
This SS M33 Dagger is a Rohm Honor Dagger with the inscription removed
and his SS Number (177005) is stamped on the bottom of the lower
crossguard (with a Roman numeral I on the back). The Eickhorn produced
blade is in excellent condition and polish with nice cross grain polish
(except for the area of the removal of the Rohm inscription on the
reverse). Nickel silver fittings and crossguards are very good to
excellent and all 4 scabbard screws are present. The grip is a typical
Eickhorn honor dagger grip with a few minor chips by the crossguards and a couple of minor cracks to the reverse. Nickel silver eagle and nice
enamel SS button. The blued scabbard is unique in that it has a loop
added to the right side about 1/3 of the way down the scabbard so that
it can be worn from a set of hangers (such as a set of HJ Leader Hangers
much like SS Leader Bruckner in some period photos). Evidently, Hoff
preferred to carry his original M33 Dagger instead of getting an M36.
Scabbard shows age and wear, but no major dents and lower ball is intact
with minor depressions to the bottom.
Dagger comes with a copy of Hoff's entry in the 1937 SS
Dienstaltersliste showing his WW1 awards, various memberships and his
promotion dates and assignment. This is a significant member's M33SS
Rohm Dagger that is seldom available on the market today.
Price is $8250.00 plus $25 stateside shipping.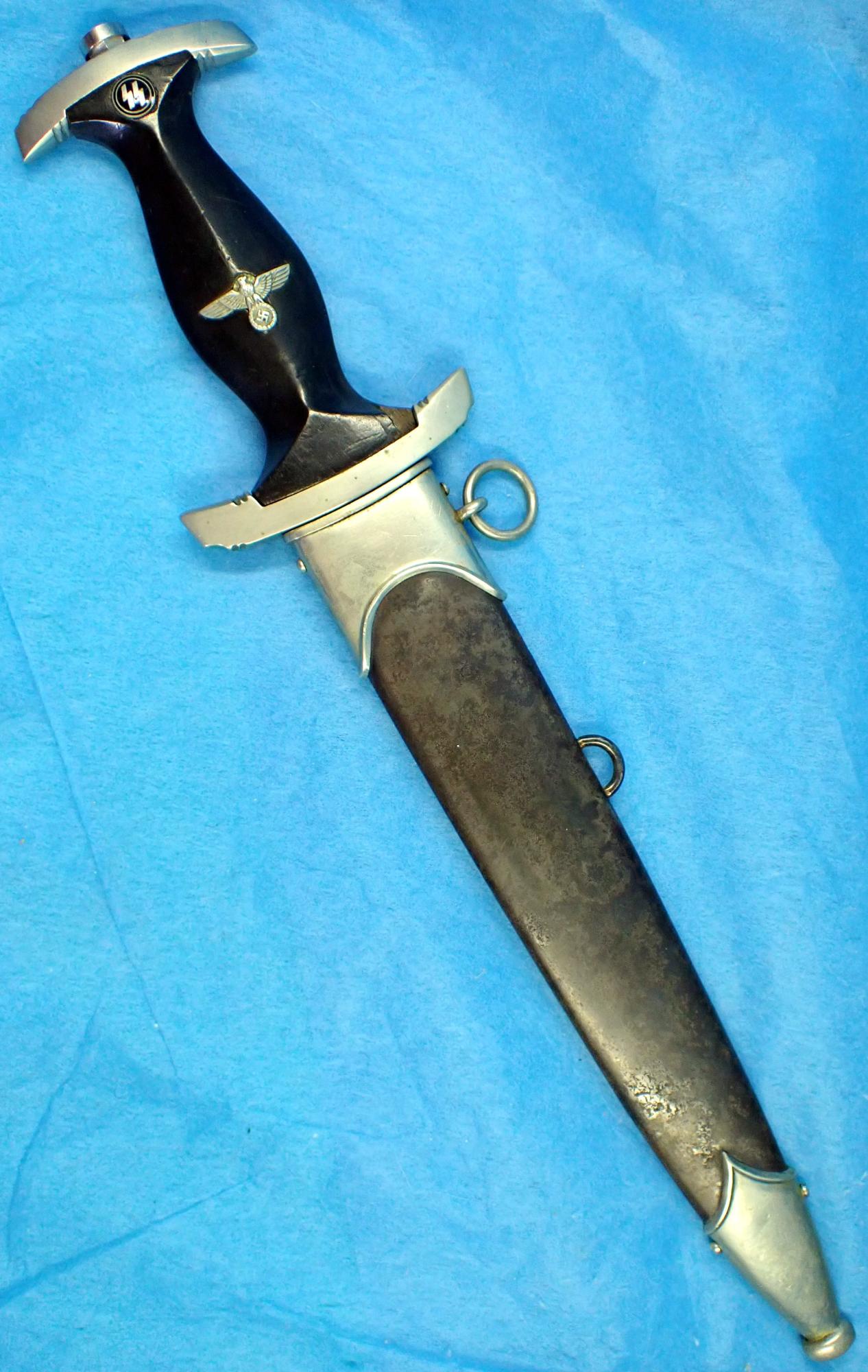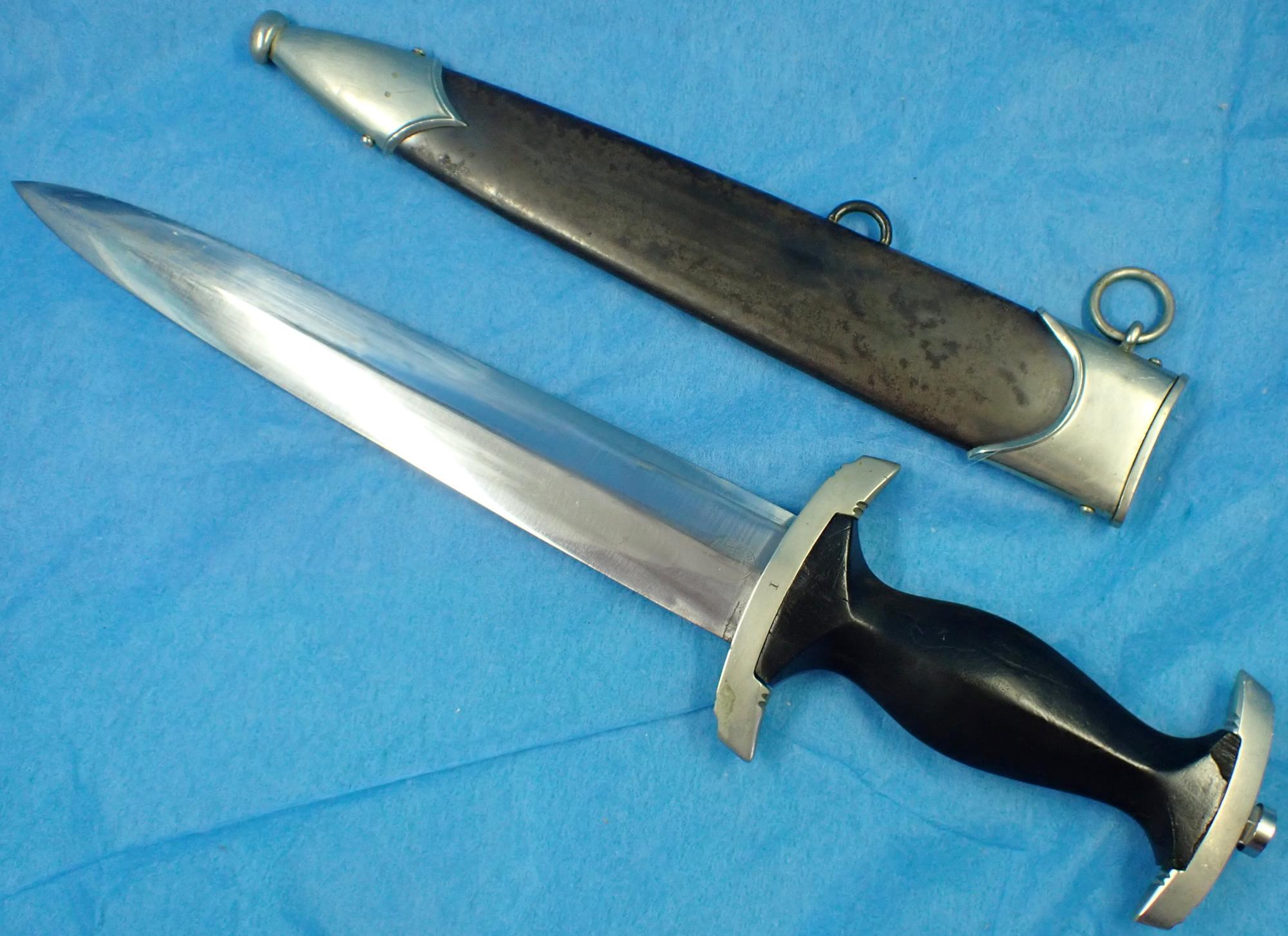 Website last updated on 6.29.22 by C. Weinand