1. GERMAN ARMY TRANSITIONAL DD HELMET:
M18 Double Decal Army Helmet. Paint 80% with Army gold decal rating 75% and Color decal is 40%. Liner shows light age with initials and has nice chinstrap Usual terms and guarantee. Price is $1495 plus shipping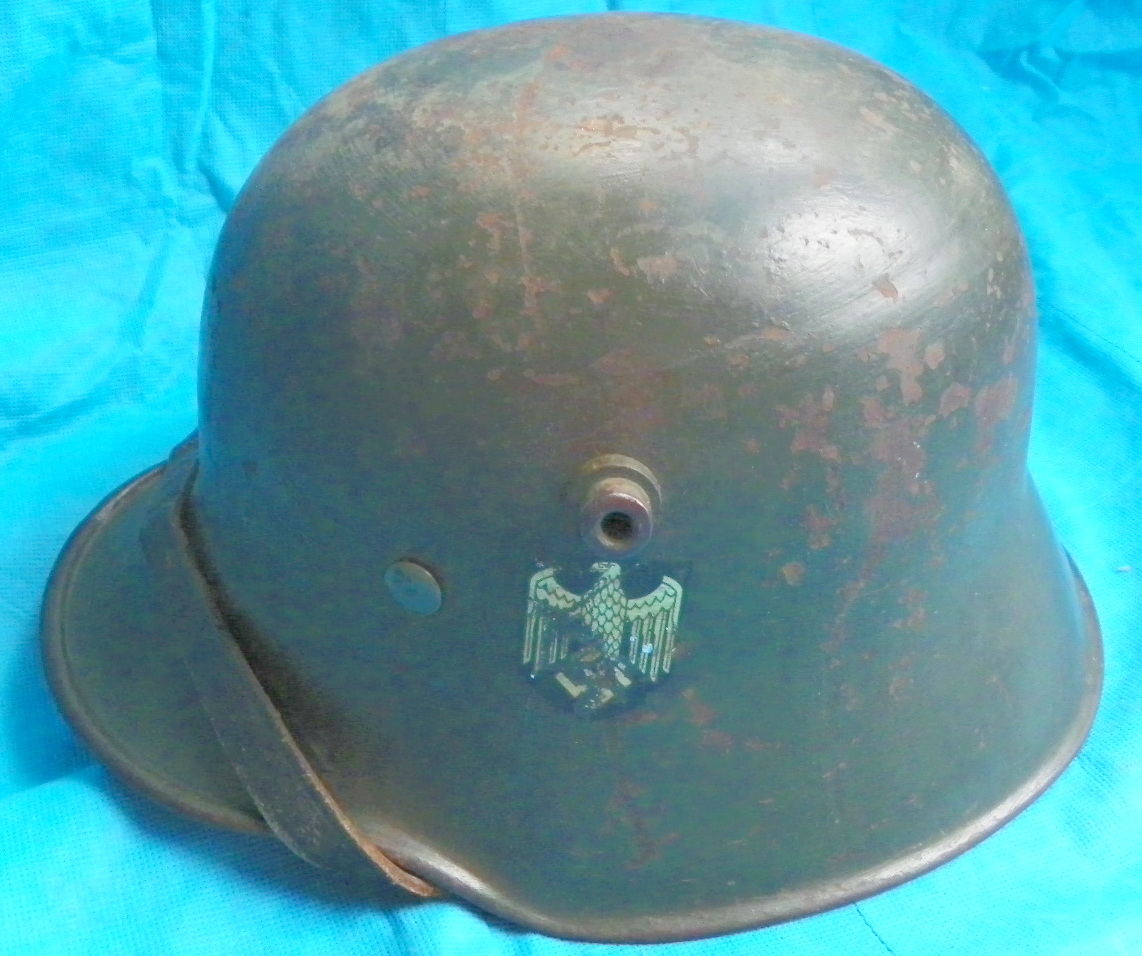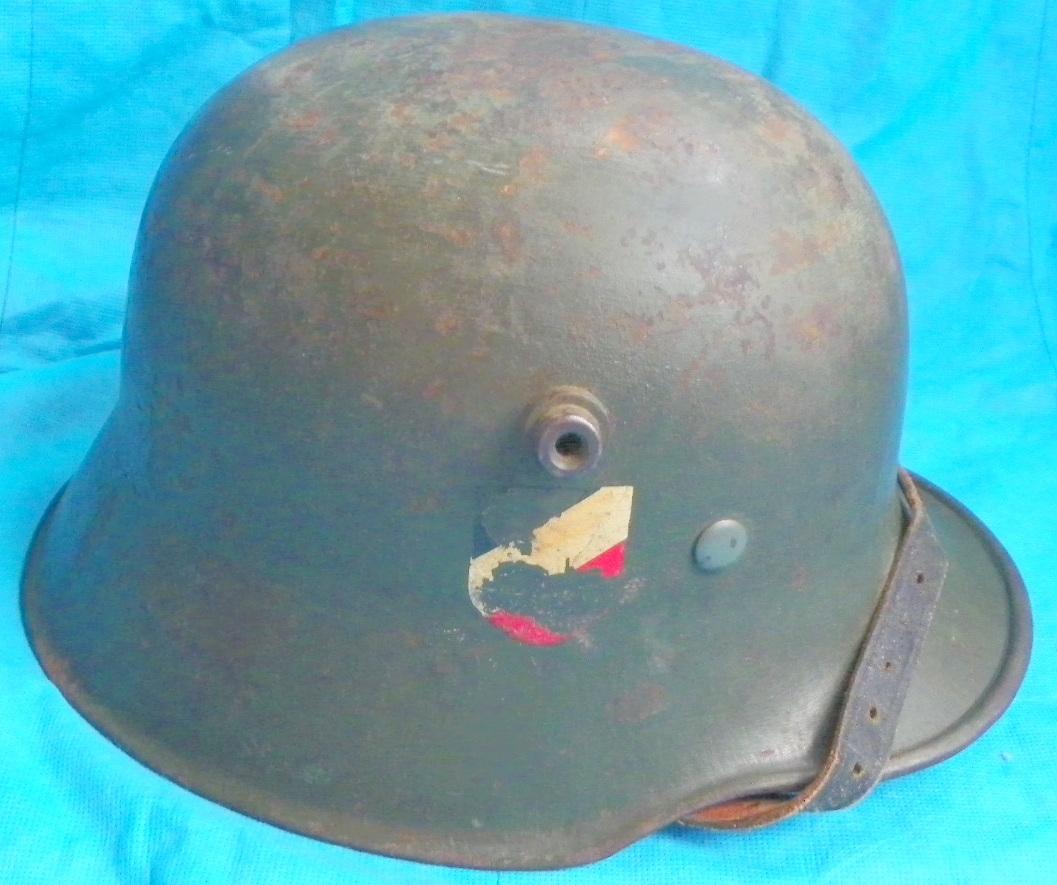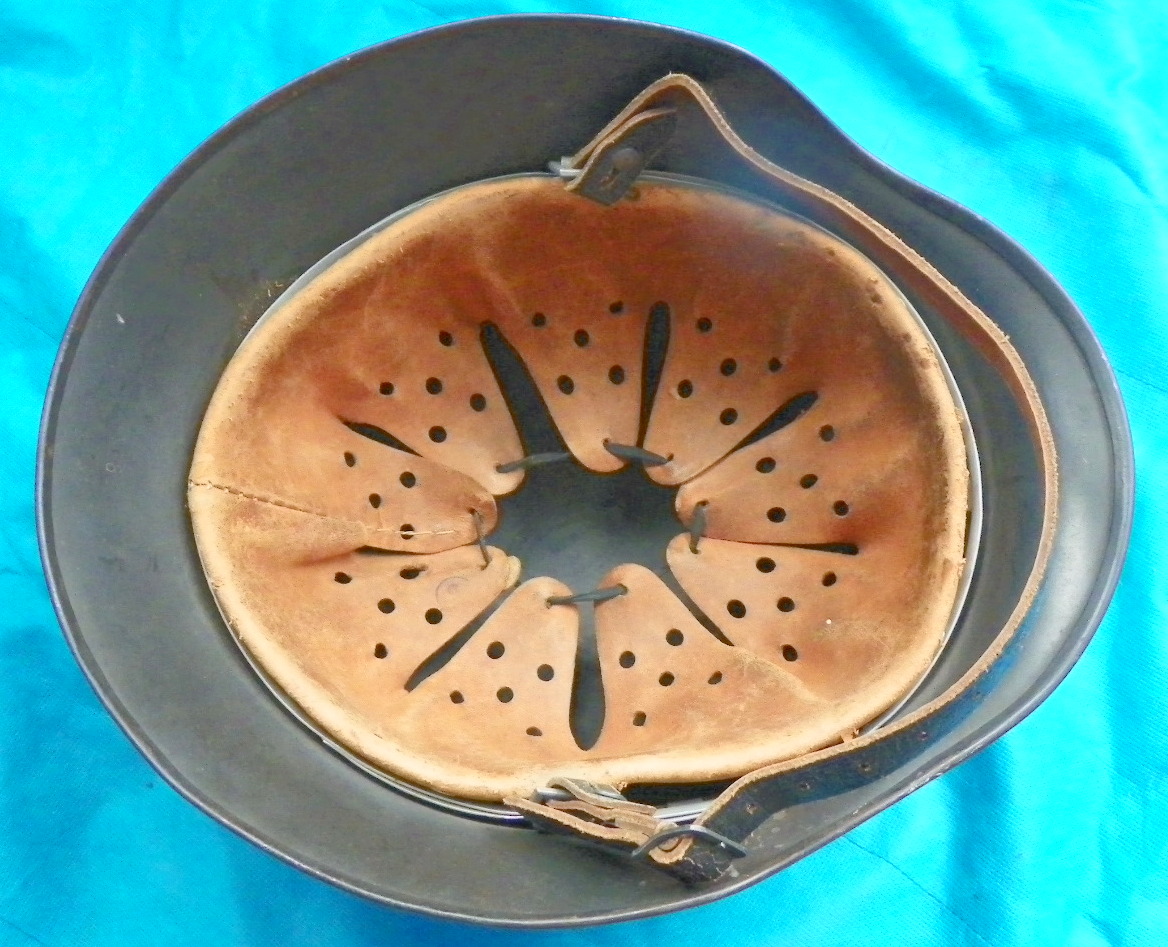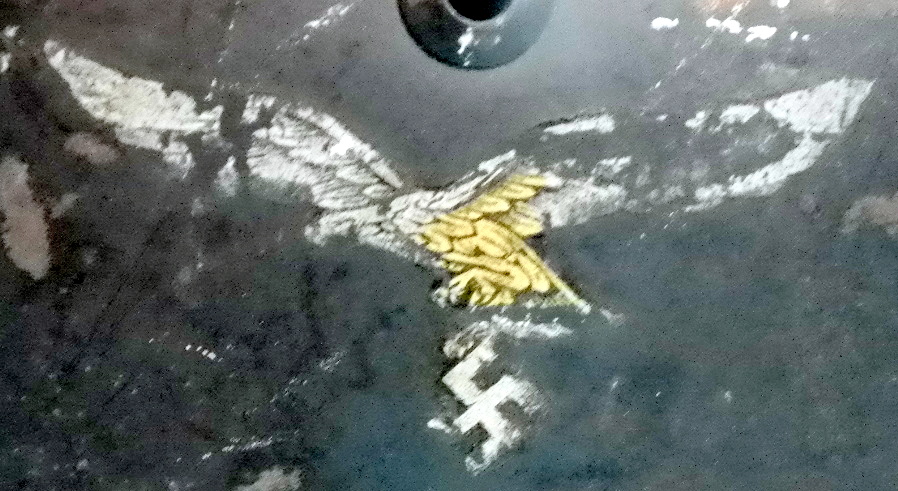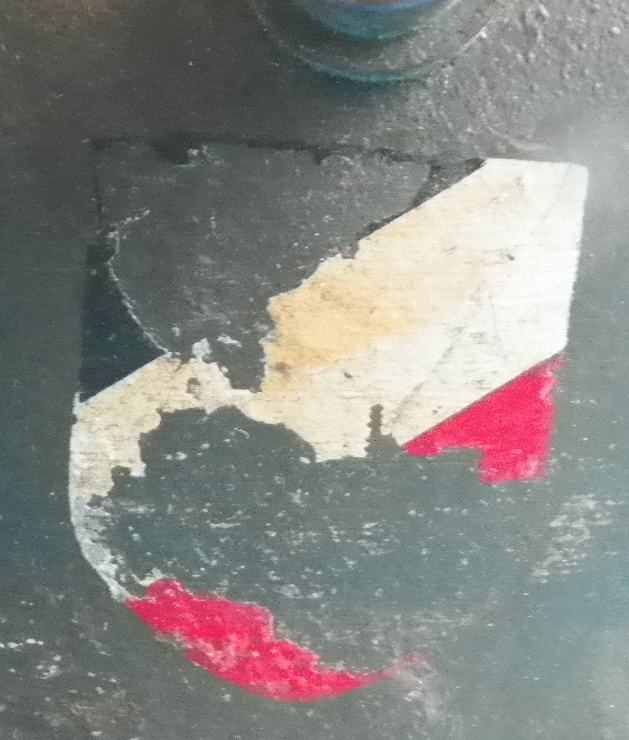 2. GERMAN LUFTWAFFE DD HELMET
Very nice NS 68 size Double Decal Luftwaffe M35 Helmet. Nice liner with stamp and 1941 dated chinstrap. Helmet hs stamp in dome and paints rates 90% and Luft decal rates 50% and shield rates 80%. Usual guarantee and terms. Price is $1050 plus shipping.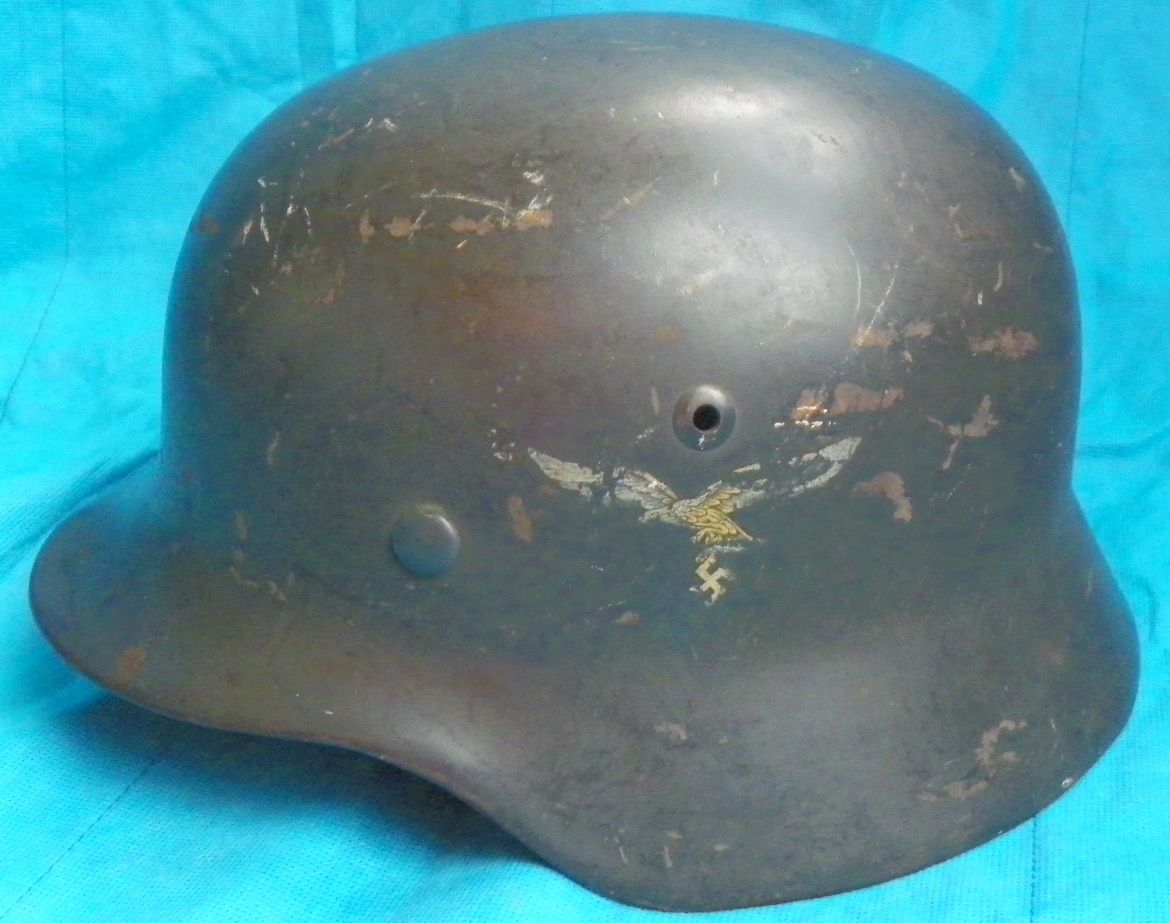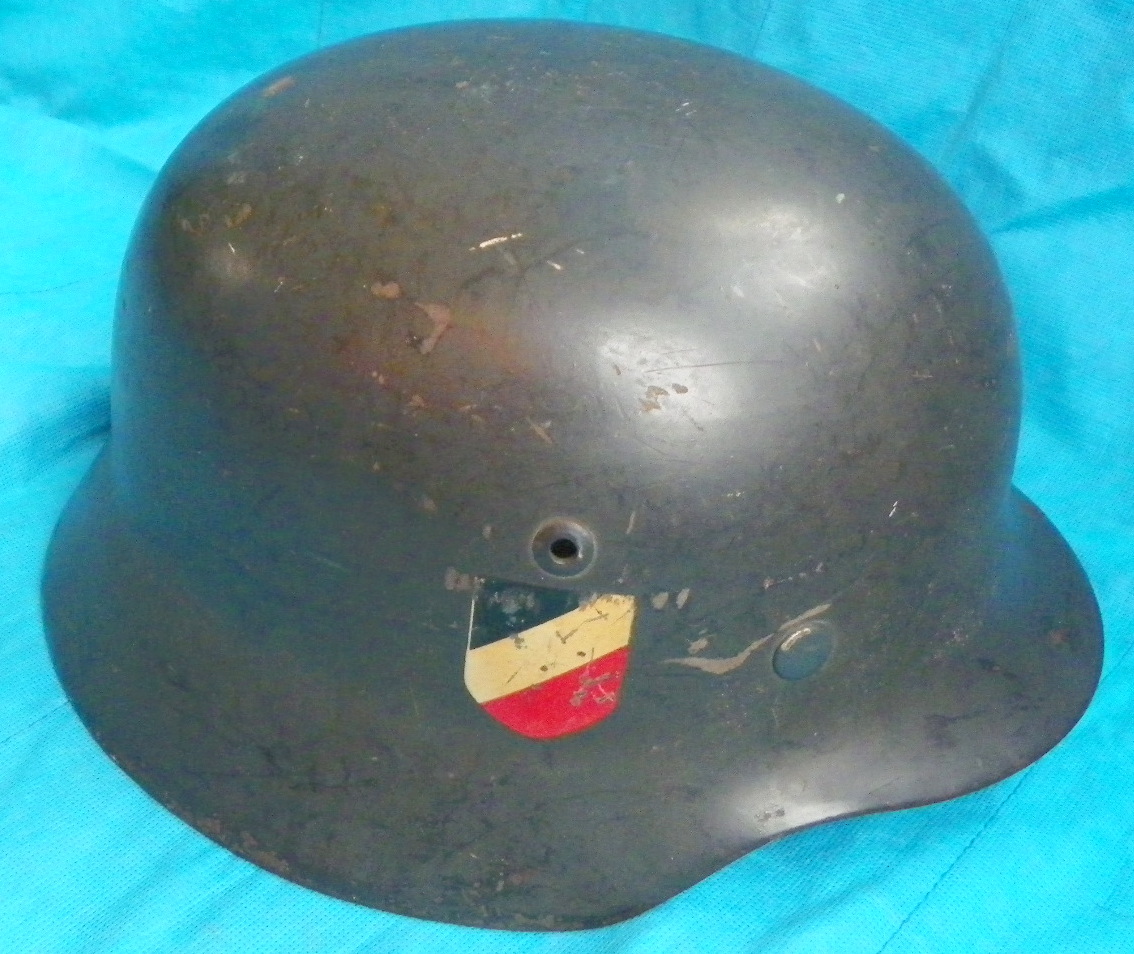 3. GERMAN ARMY DD HELMET
M35 Double Decal Army Helt. ET60 shell and Paint 90% with Army decal rating 95% and appears faded (probably from washing the helmet with soap) and Color decal is scratched and rates 70%. Liner shows some age and has nice chinstrap with RB Nr. Usual terms and guarantee. Price is $1.750 plus shipping