Dagger Parts
Original Parts to repair or replace missing or broken
parts to make your edged weapon whole again.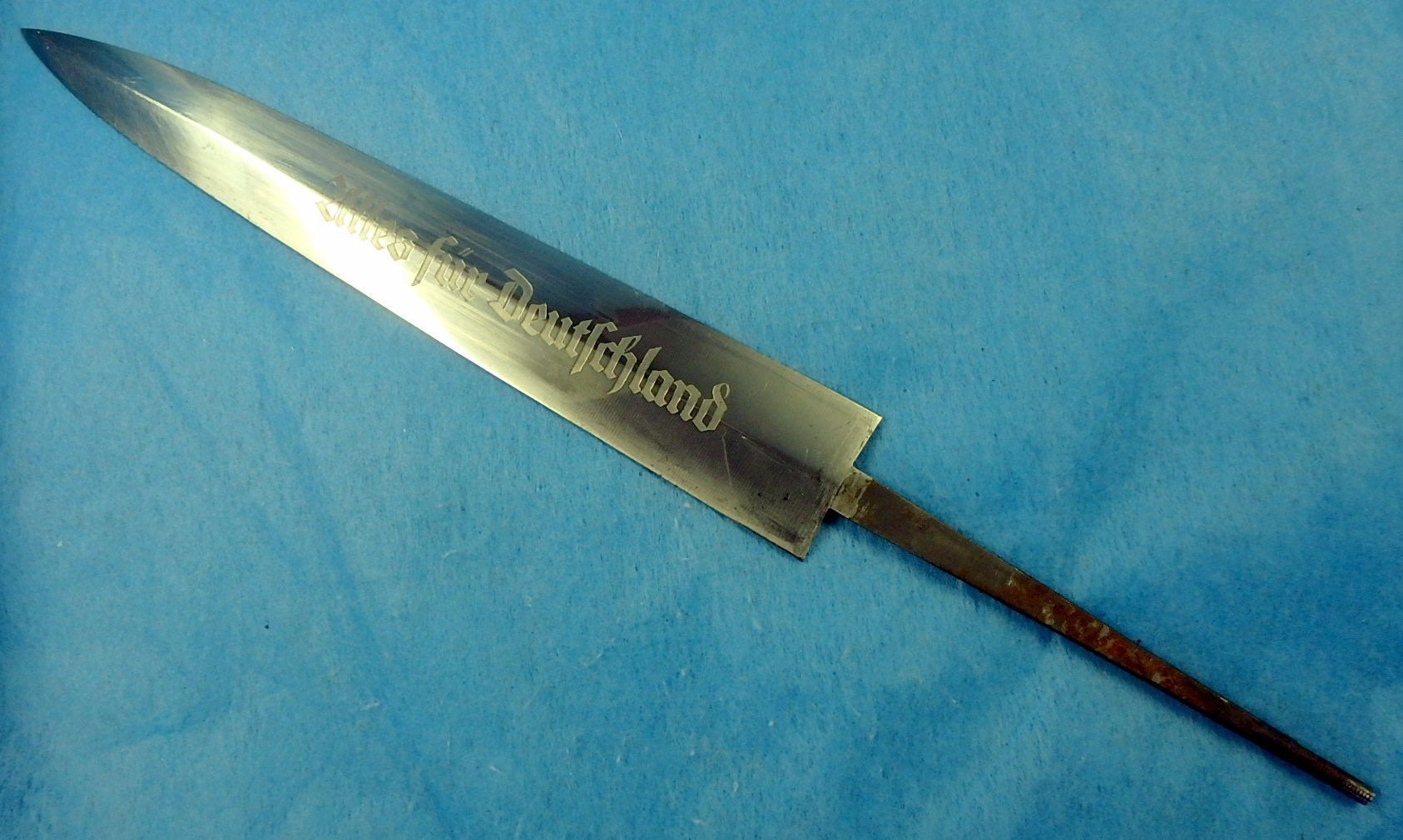 1. SA Blade by E. Pack. Ground Rohm measures 8 3/4 inches tip to crossguard. No pitting and very nice cross grain polish with usual in and out marks and good tang threads. Price is $275 plus $10 stateside shipping.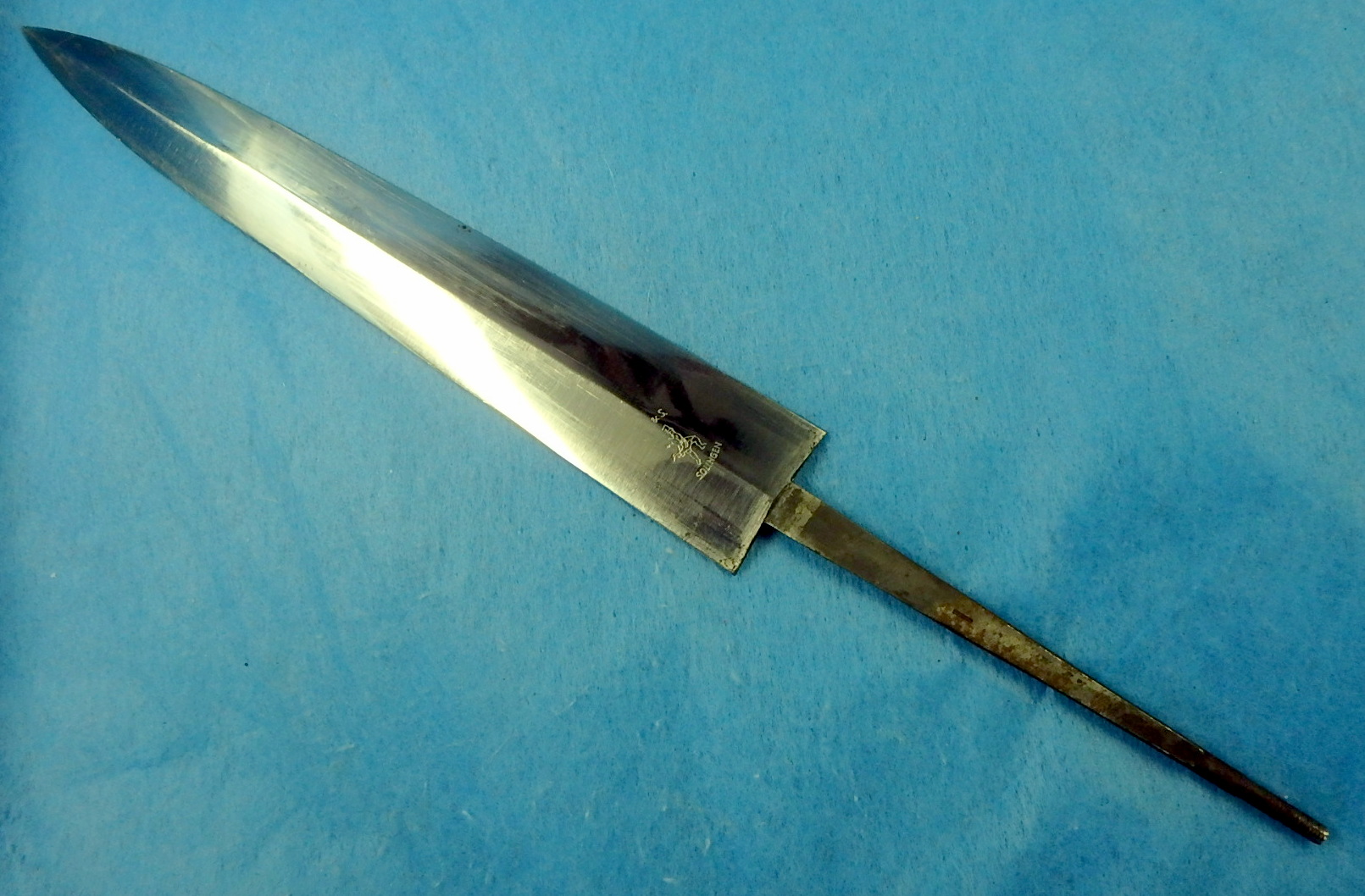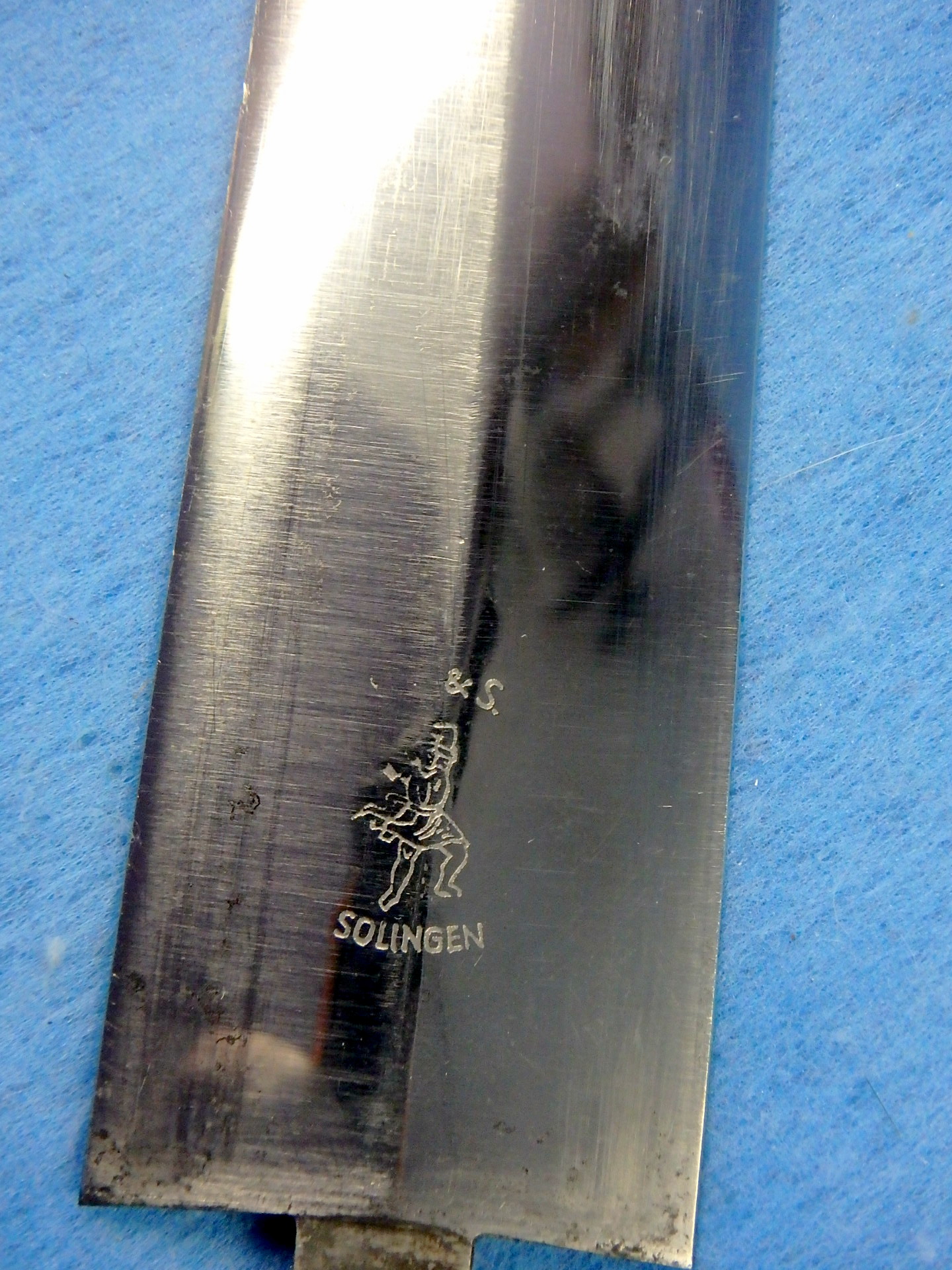 2. SA BLADE BY GEBR. HELLER Large style trademark with dark motto and letters. Nice surface, but lightly sharpened. Good tang threads and blade measures 8 5/8 inches. Price is $200.00 plus $10 stateside shipping.