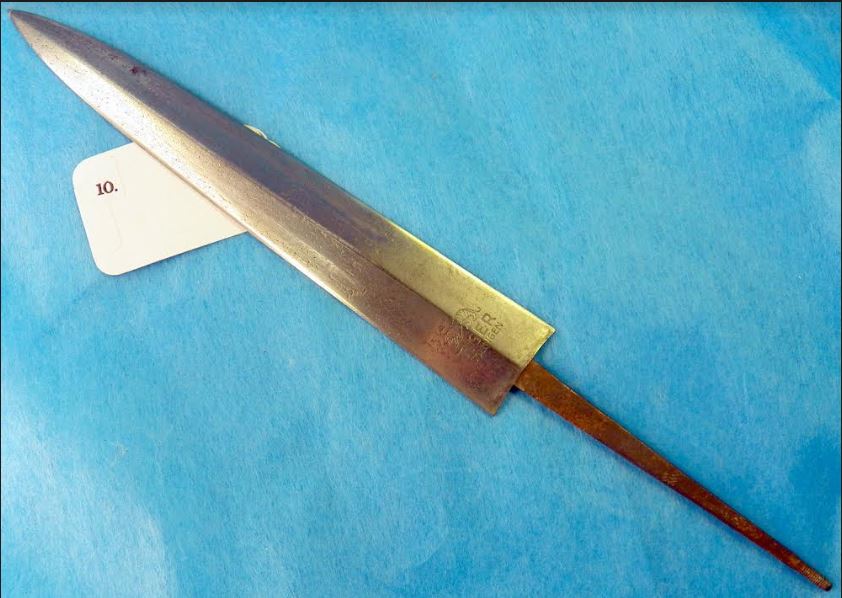 1. SA DAGGER BLADE MARKED TIGER. Early blade shows age and
pitting, Large trademark. Price is $95 plus $10 shipping.
.
2. RLB LEADER'S DAGGER BLADE BY ERNST WITTE.
Choice excellent Blade for RLB Officer's Dagger. Marked to ERNST WITTE Crown and KRONECK IN DIAMOND. Very nice cross grain polish. Hard to find part Price is $450.00 plus $20.00 shipping
.
3. ARMY OR 2ND LUFTWAFFE DAGGER BLADE. Near mint with nice cross grainpolish, no sharpening or nicks. No maker mark. Price is $115.00 plus $10 shipping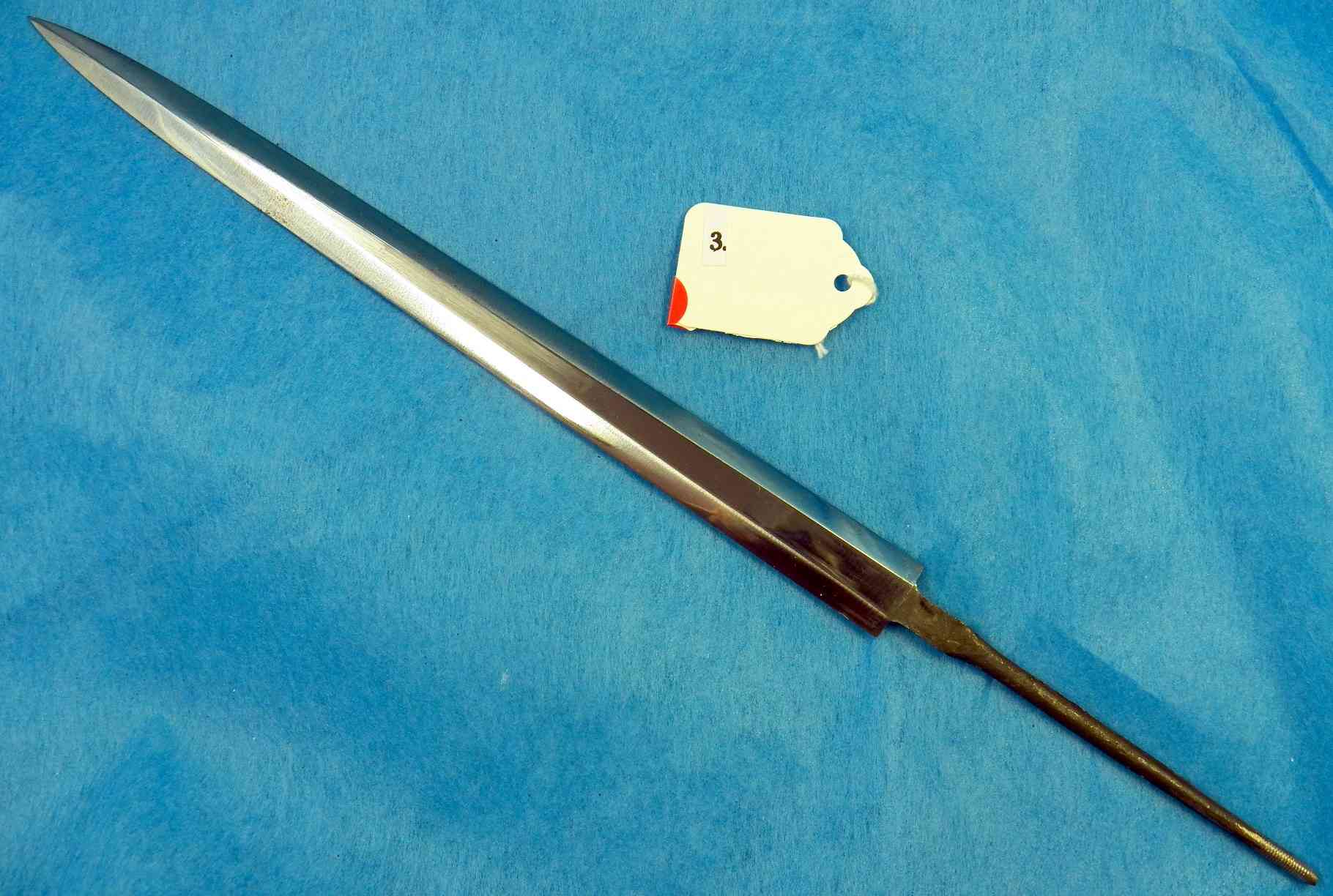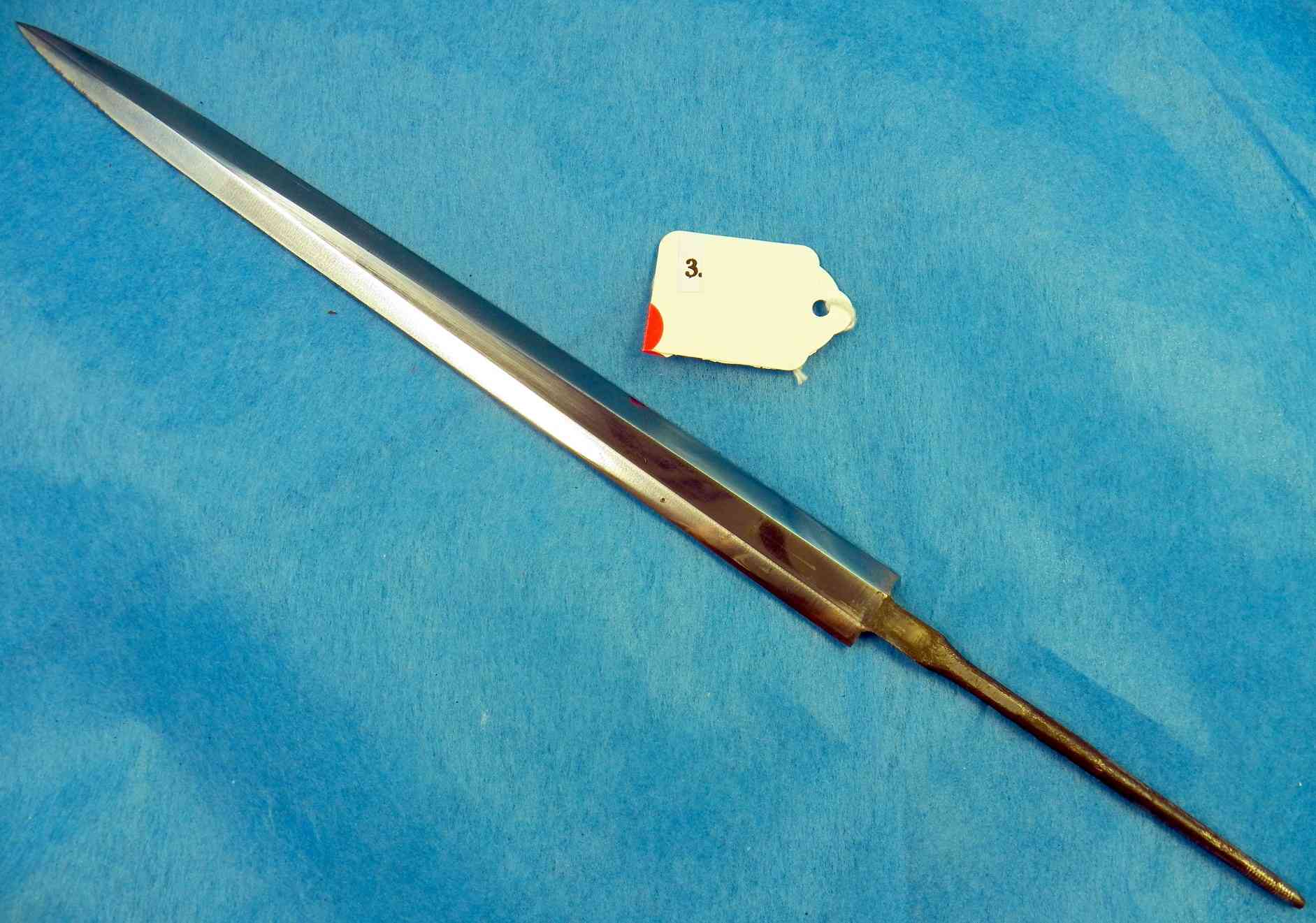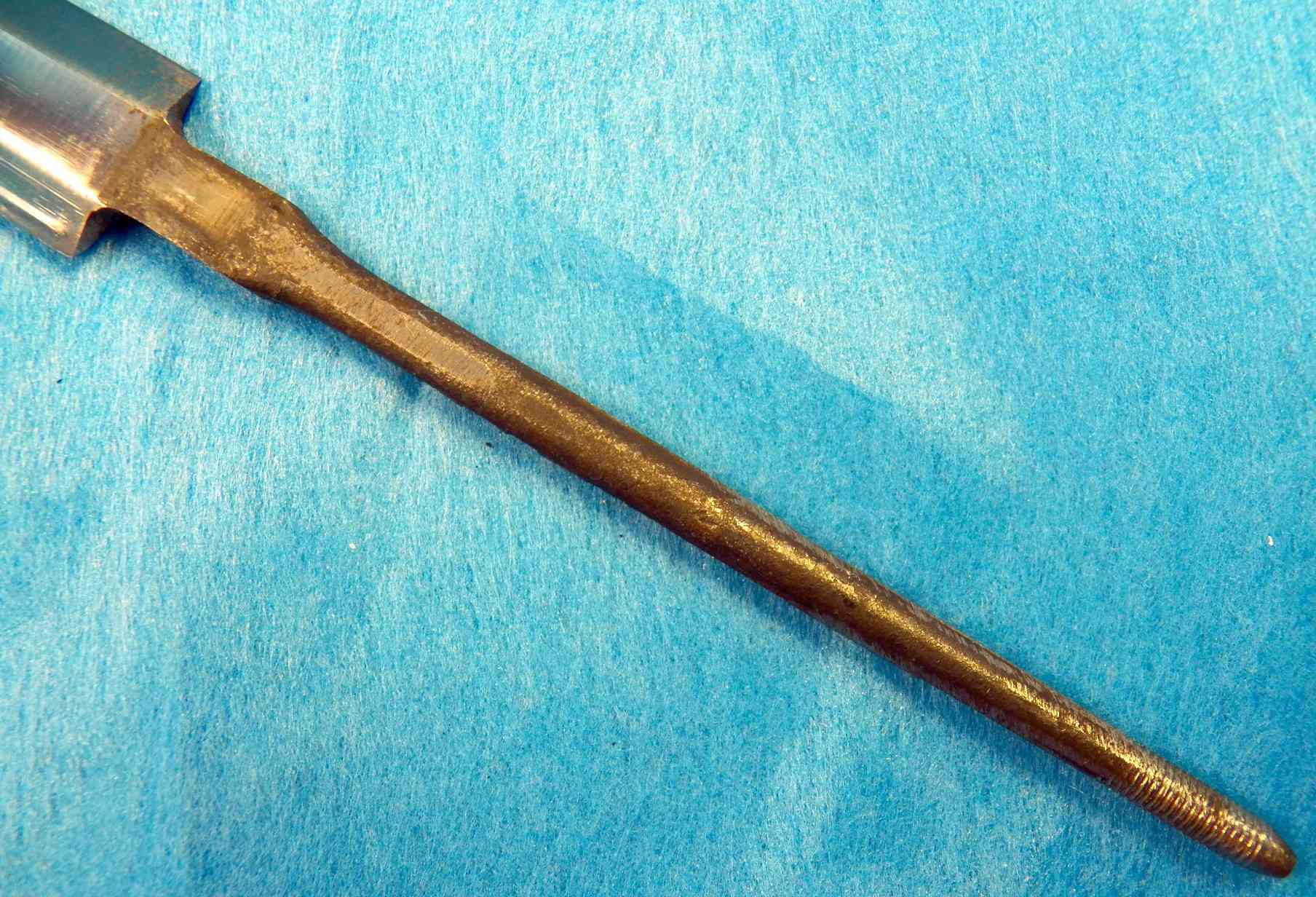 4. ARMY OR 2nd MODEL LUFTWAFFE DAGGER BLADE by WMW. Showing age and light spotting, maker marked blade is in very good condition. Price is $100.00 plus $10.00 shipping.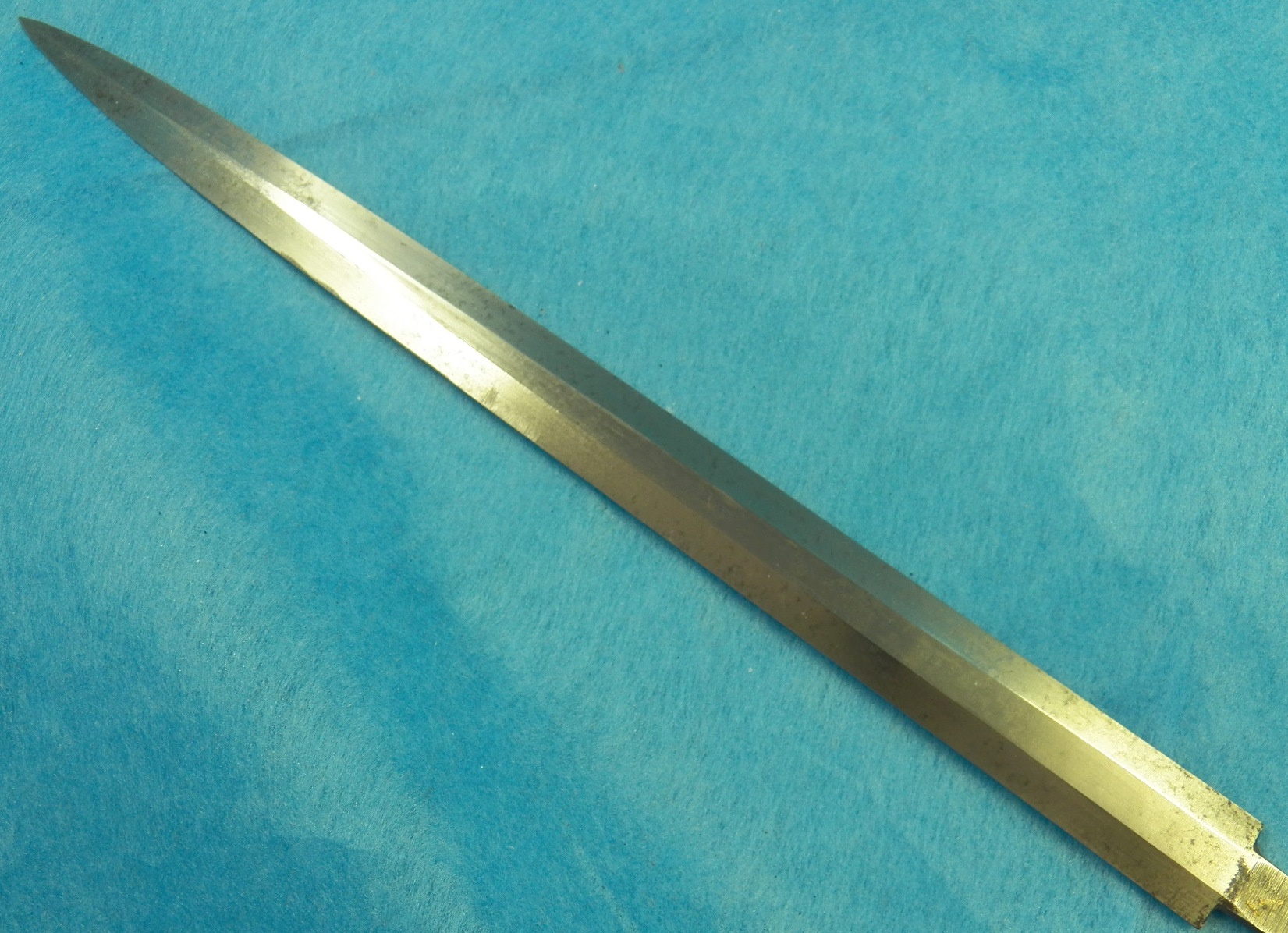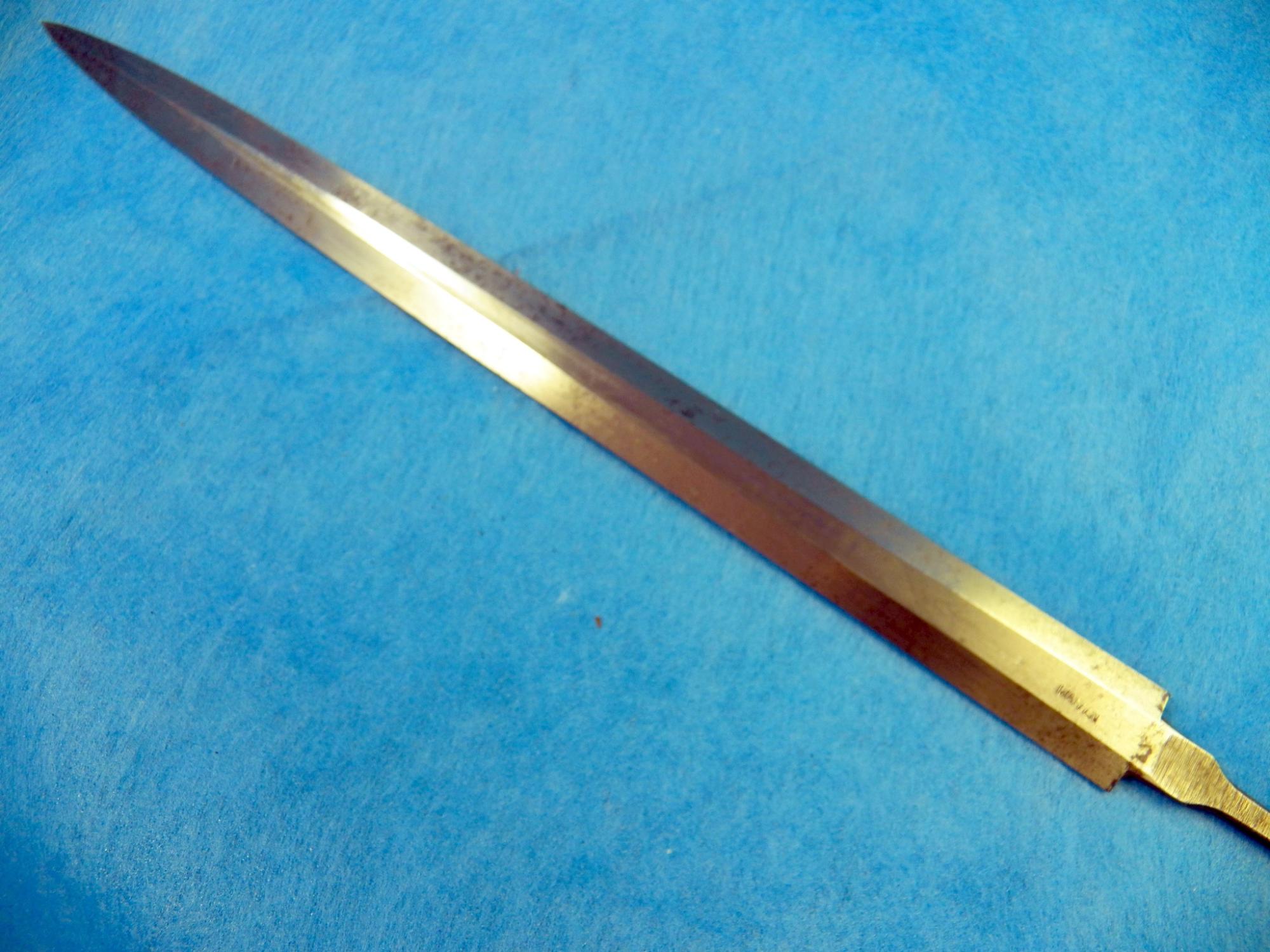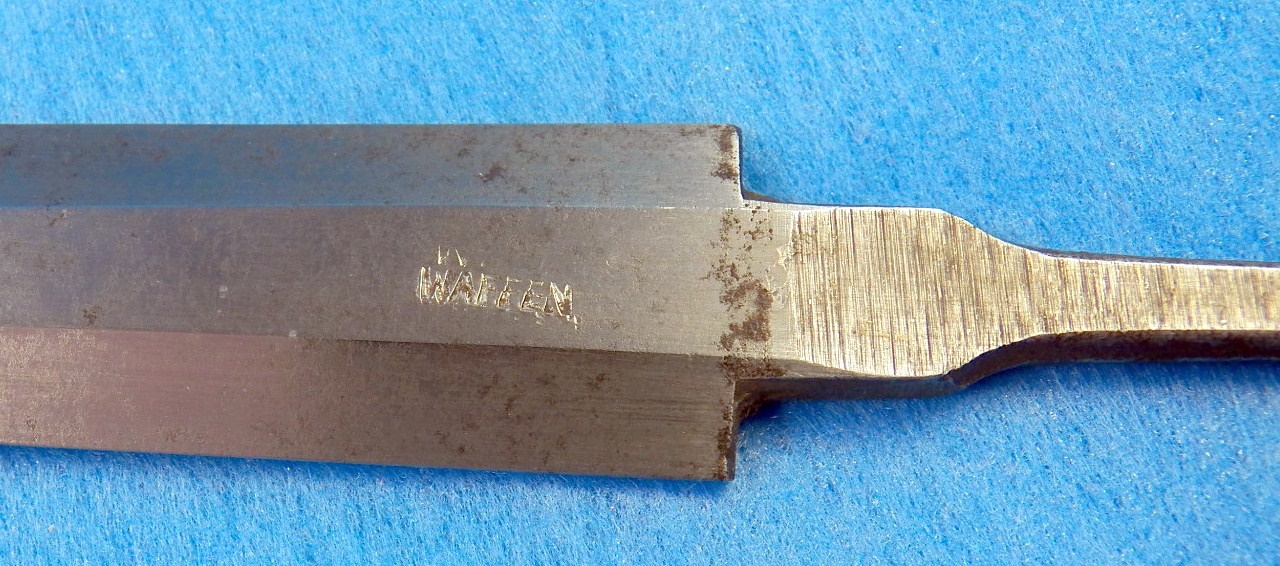 5. SA GRIP WITH INSIGNIA. Silver grip eagle and chip free enamel button. Has been painted black at some time and came on an NSKK early dagger. Price is $100 plus $10 stateside shipping.
6. LUFTWAFFE SWORD CROSSGUARD. Early silver model crossguard in excellent condition but swastikas have faded gold to silver. Price is $85 plus $10.

7. ARMY DAGGER CROSSGUARD. Silver plated and swastika intact, but has stress cracks above eagle and backside top edge from over tightening, but was on a dagger. No missing pieces and price is $45 plus $5
DD:
8. RLB LEADER'S DAGGER BLADE BY ERNST WITTE KRONECK TRADEMARK. Hard to find part in excellent condition with good threads. The Kroneck TM is always lightly etched and is sometimes polished off when blade has been cleaned, but this one is intact. No sharpening or nicks to this blade and is a beauty. Price is $425 plus $20 stateside Priority Mail
Signature Required shipping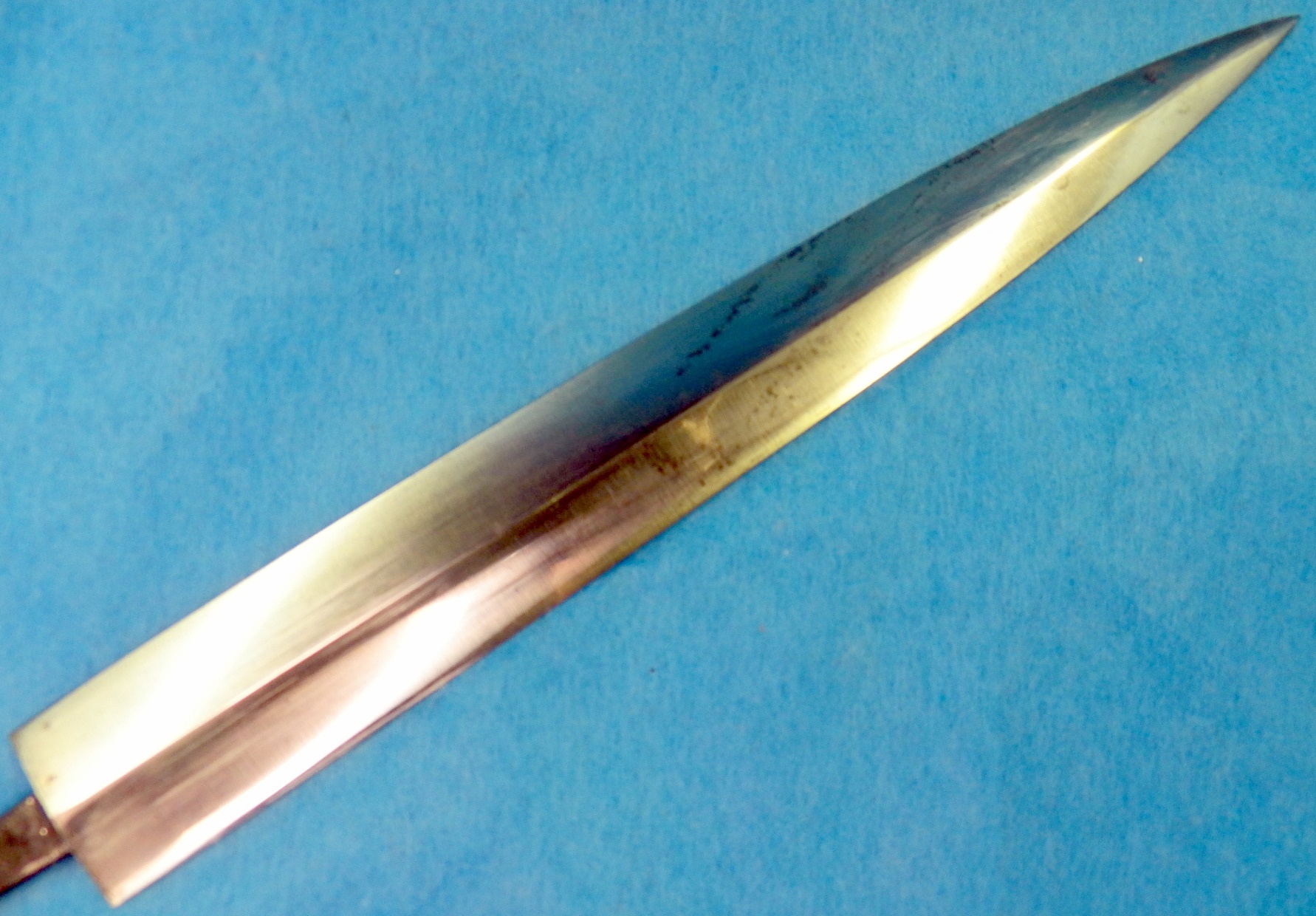 9. SA DAGGER BLADE BY TIGER. Blade is tired and shows much rust pitting,
but motto and trademark are solid and threads are intact. price is $75
plus $12 shipping stateside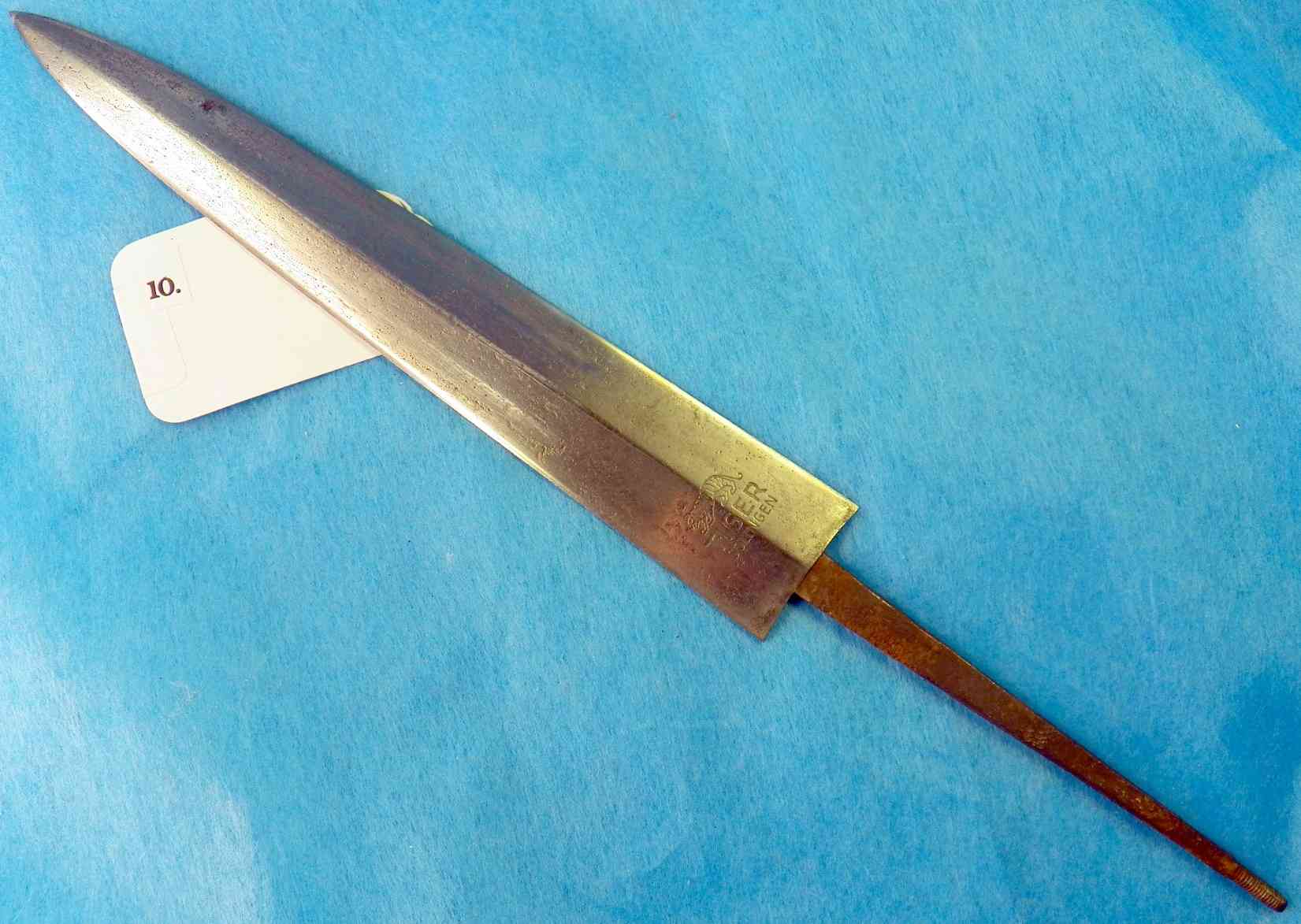 10. 2ND MODEL LUFTWAFFE DAGGER BLADE BY SMF.
Has plated finish with Luft Waffenamt ans SMF tm. Some spotting good threads. Price is $175 plus $11 shipping Priority Mail statesidede