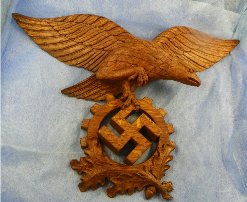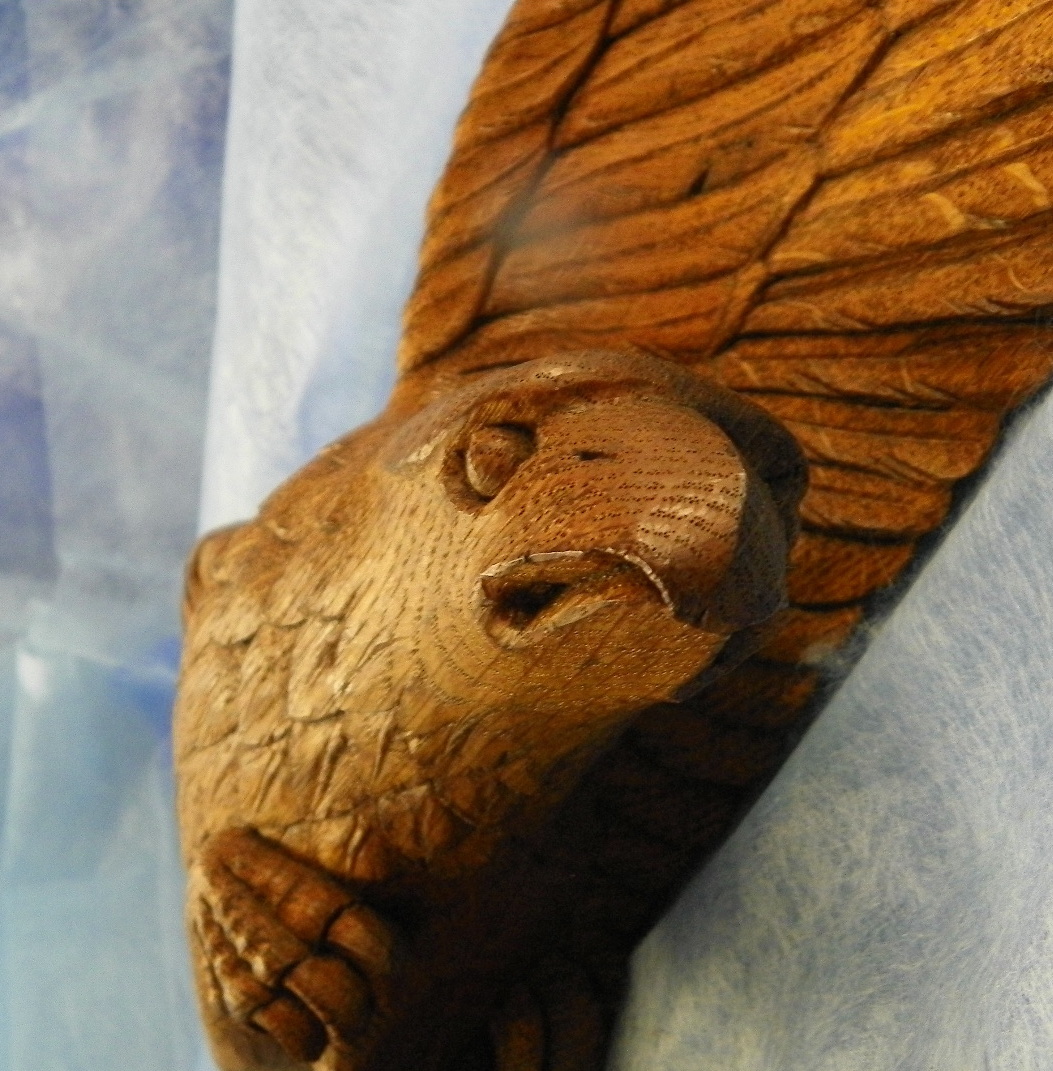 WONDERFUL HAND CARVED LUFTWAFFE WALL EAGLE FOR THE TECHNICAL SERVICE
With a wing span of approximately 20 inches and a height of 14 inches,
this carved wall hanging Luftwaffe Three Dimensional Wall Eagle with
Geared Wheel and Swastika is a truly fantastic piece. Destined to be the
center piece of any Luftwaffe collection, it's unique representation of
the Luftwaffe flying eagle symbol is impressive. Multi-piece
consturction and guaranteed original, it comes from an old collection
with it's routs in Germany. Price is $2495.00 plus careful shipping.