*Items listed in this section are guaranteed original and may have a condition or other problem that cause them to be priced below market and a bargain to you the collector.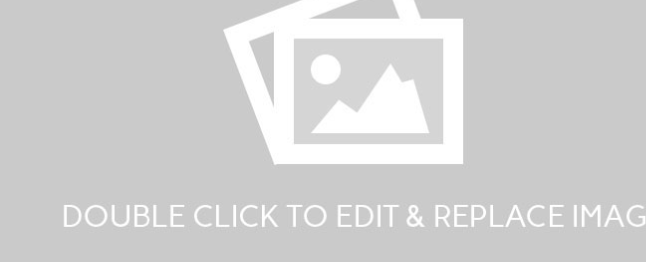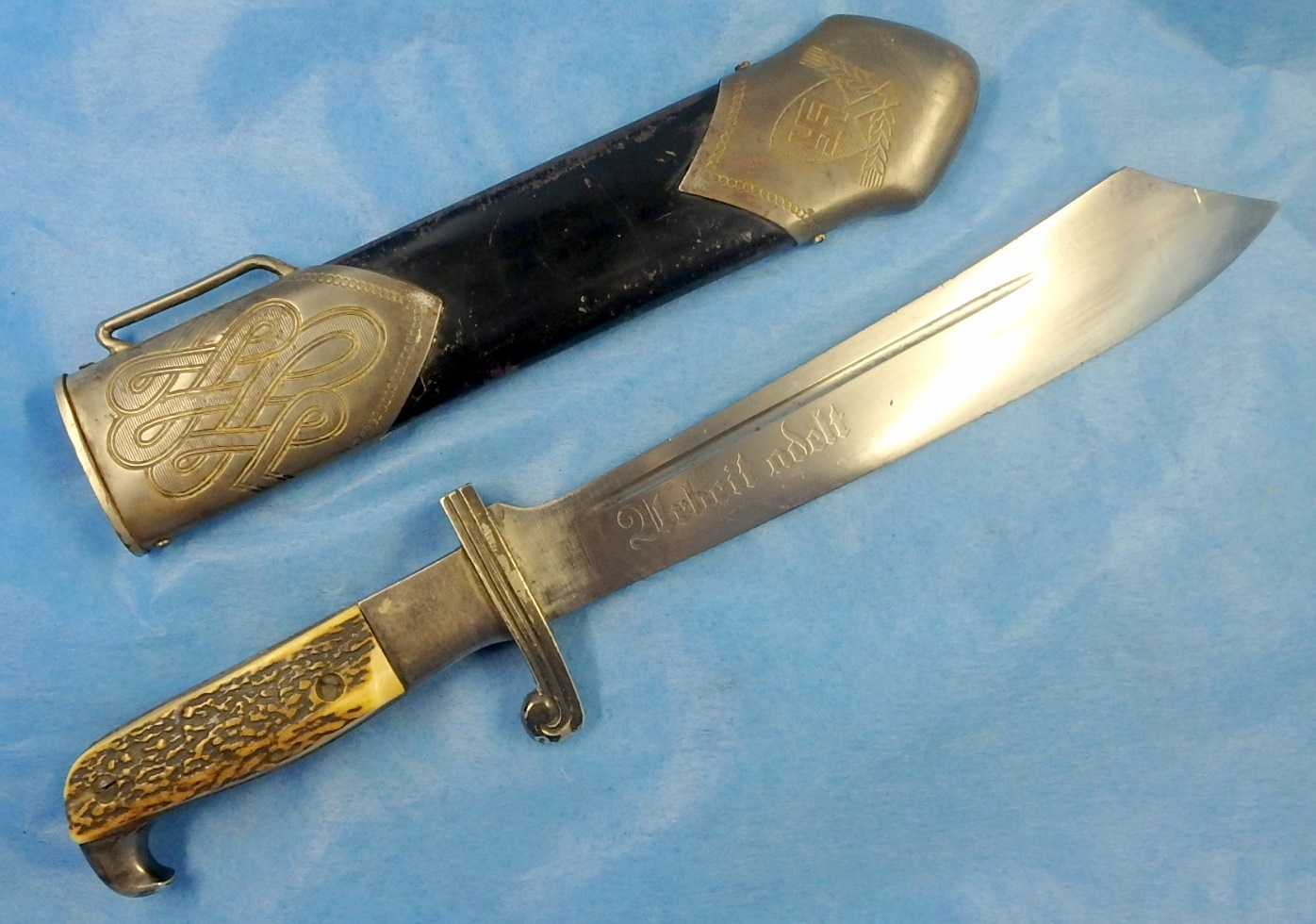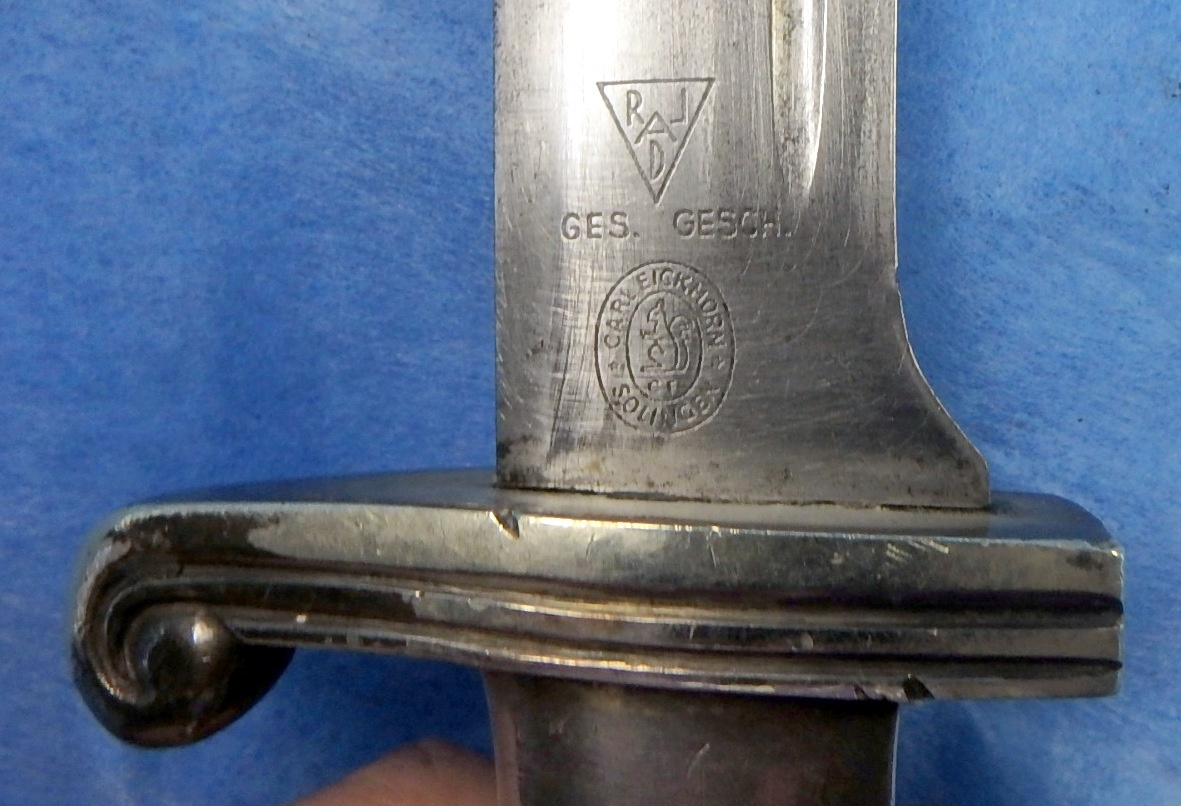 1.EARLY RAD EM HEWER BY EICKHORN.
1934 Double Oval Eickhorn
trademark on blade that shows some normal use in very good condition.
Heavy silvered hilt and thick stag grip plates. Dent free scabbard
shows some paint wear and toning to the fittings. Solid heavy early
hewer and priced at $1195 plus $20 stateside shipping.

.