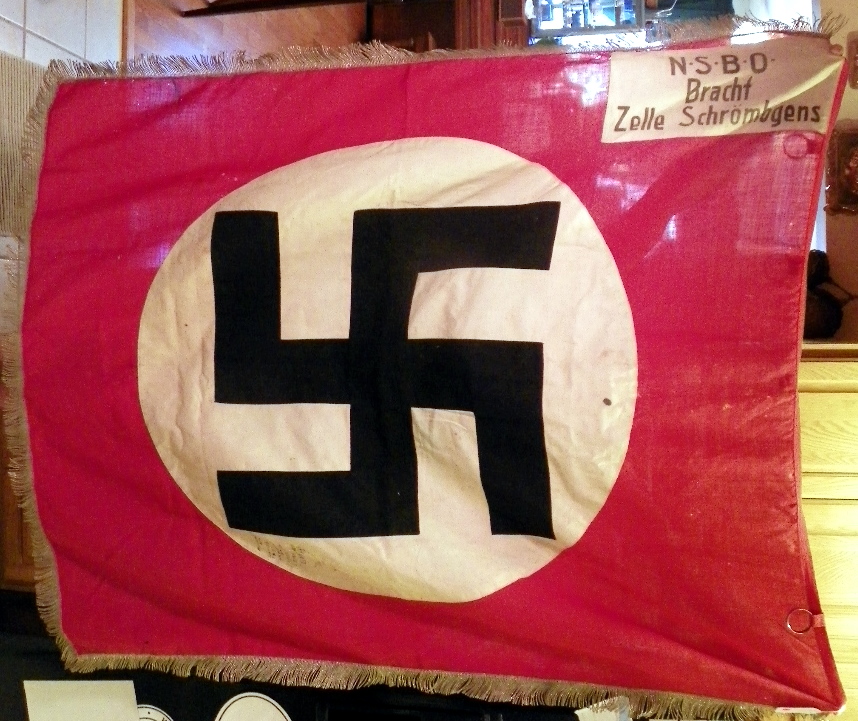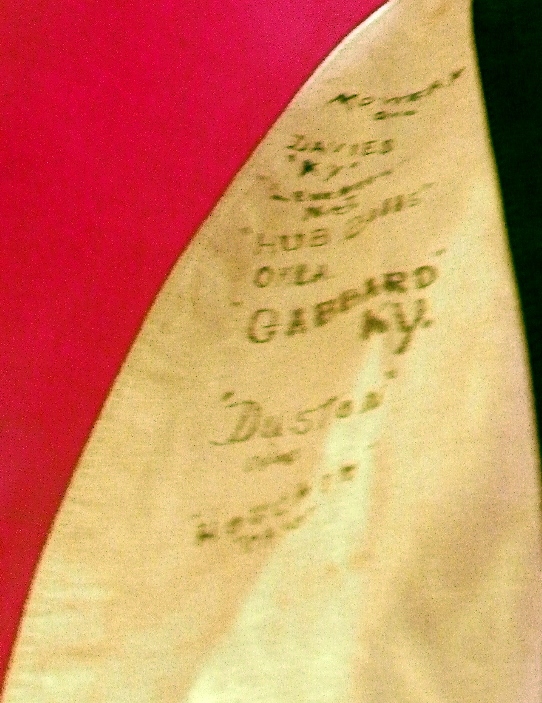 2. DAF STANDART FOR Dtmd. APELBECK 1. Has clips instead of rings and nice bullion fringe. Nice name patches both sides and some minor rust spots
to DAF symbol in center (see photos). Price is $850 plus shipping.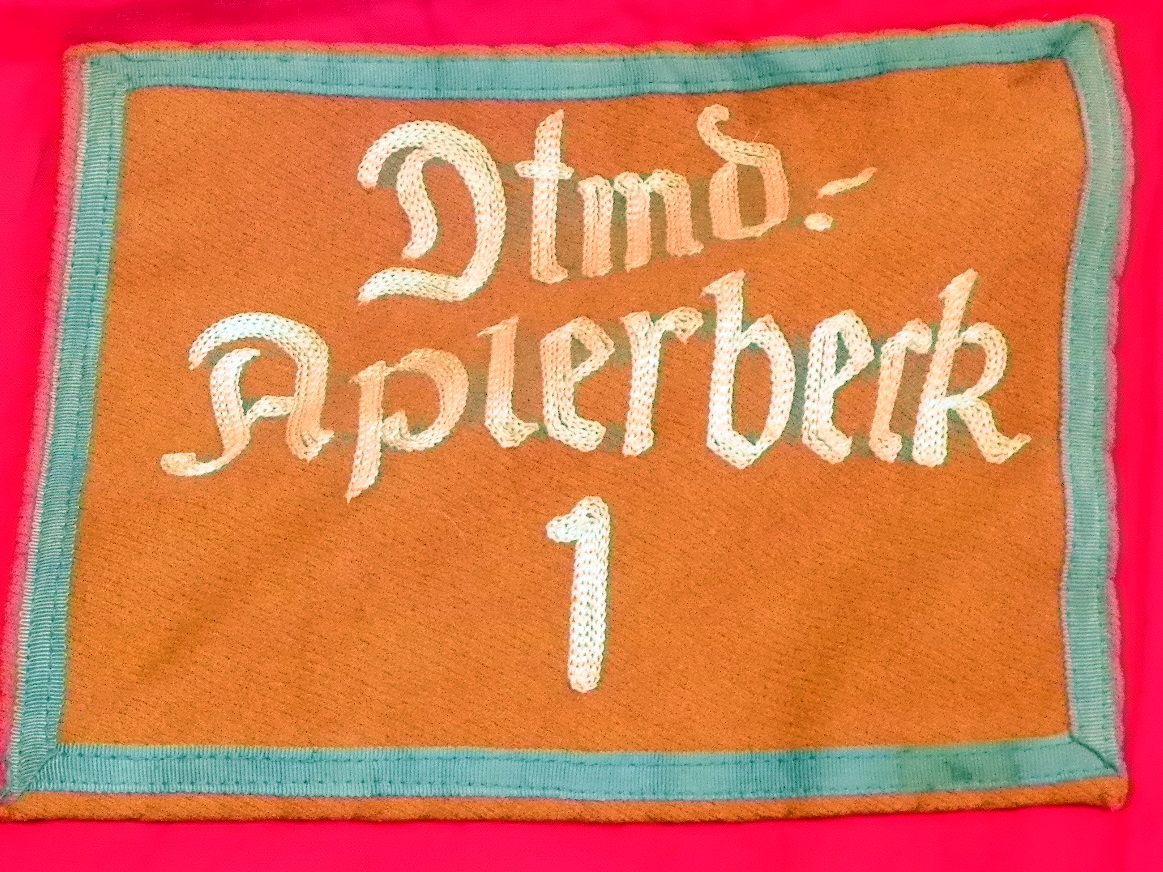 1. EARLY NSBO STANDARD
4 Foot by 4 Foot Early NSBO Standard with Fringe. White corner patch NSBO Bracth Zelle Sthrrombgens static Swastikas and silver bullion fringe. Has 6 of the 7 rings. Condition rates good with small holes in the red. White area has 7 Us veteran's signatures with their states only on one side and in one area. Price is $795 plus $20 stateside shipping.
3. HJ BDM UNIT PENNANT 9 404
Very nice HJ BDM Unit Pennant 9 404. Bright colors measuring
approximately 22 inches by 37 inches. Missing 1 of the 3 snaps and 1 of
the remaining 2 clips is broken. Price is $595 Plus $15 shipping stateside