1. US ARMY NAMED MILITARY ACHIEVEMENT MEDAL IN ORIGINAL ARROW CASE. POST WWII, BUT SOLID BRONZE NEAR MINT. PRICE IS $25.00 PLUS SHIPPING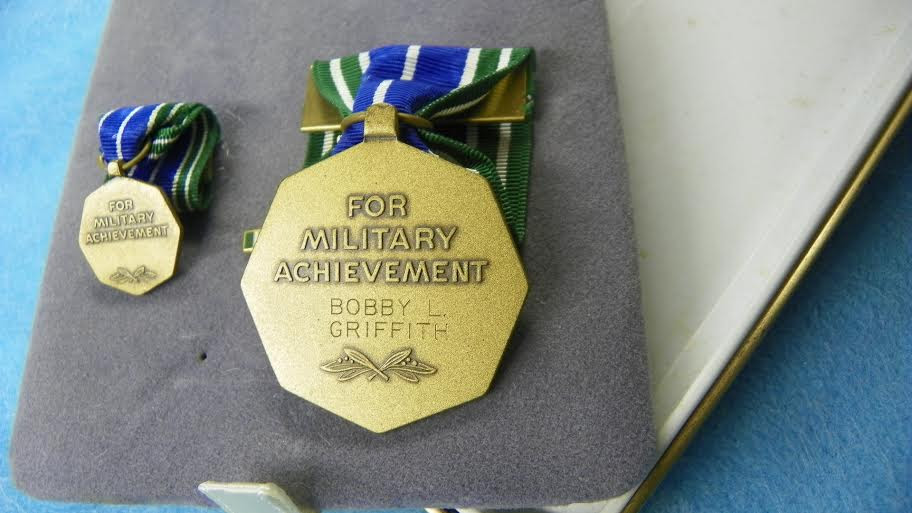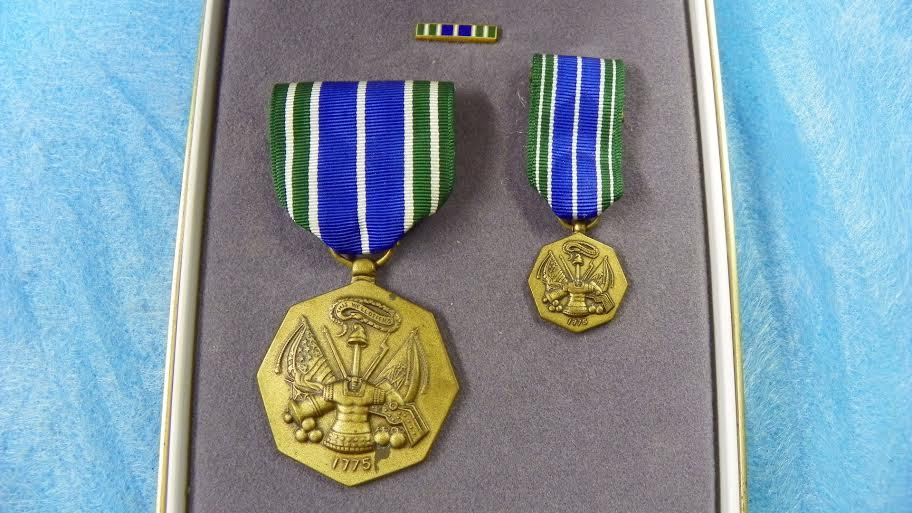 2. WW2 US BRONZE STAR IN BLACK COFFIN STYLE TITLED CASE.
Unnamed WW2 Star in case with lapel pin and ribbon bar. Star ribbon is the slot broach style. Excellent condition and priced at $30.00 plus shipping.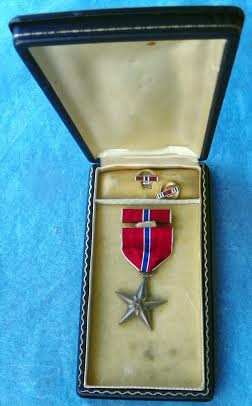 3.VIETNAM ERA US DISTINGUISHED SERVICE CROSS IN ARROW CASE. Medal and accessories are near mint and case is excellent. Price is $80.00 plus shipping.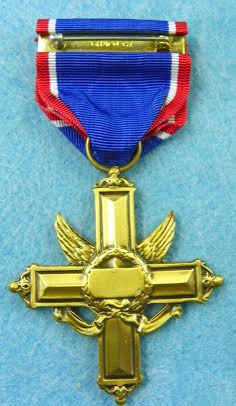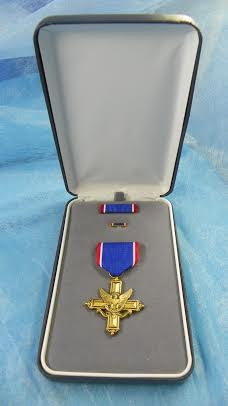 4.VIETNAM ERA US SILVER STAR IN ARROW CASE. In near mint condition. Price is $60.00 plus shipping.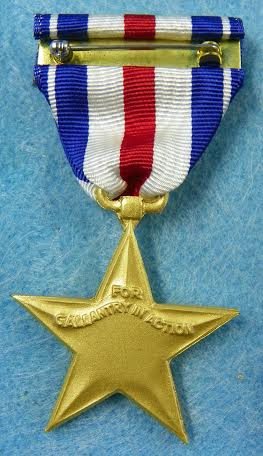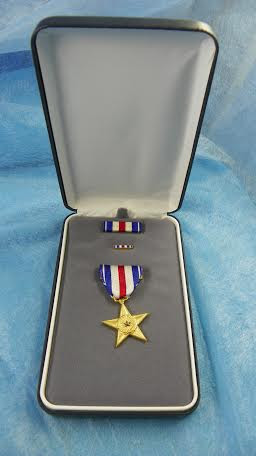 5. KOREAN WAR ERA US PURPLE HEART IN WW2 COFFIN STYLE CASE WITH ACCESSORIES. Purple Heart is near mint condition with G-27 marked ribbon pin and case is in very good condition. This set came from the Korean War veteran together and was probably issued together as left over WW2 cases were used for Korean War awards. Price is $60.00 plus shipping.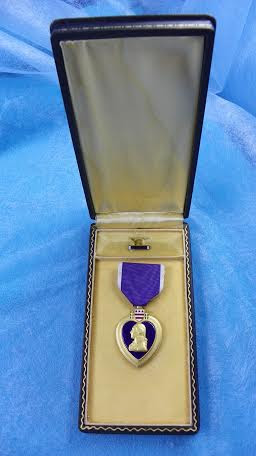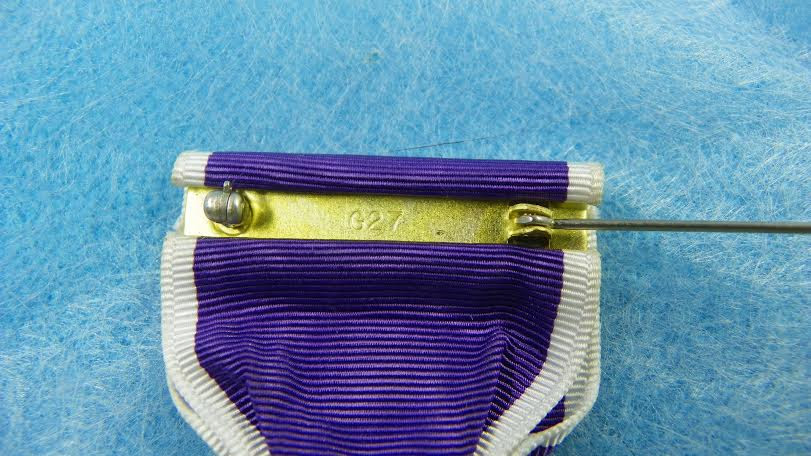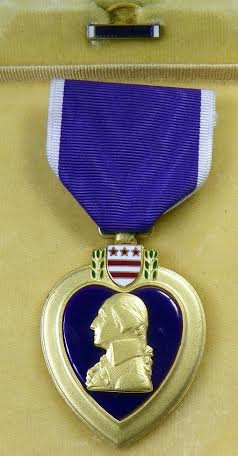 6. US AIR FORCE MERIT ACHIEVEMENT MEDAL IN ARROW CASE CURRENT ISSUE TYPE. EXCELLENT PLUS TO NEAR MINT PRICE IS $12.00 PLUS SHIPPIN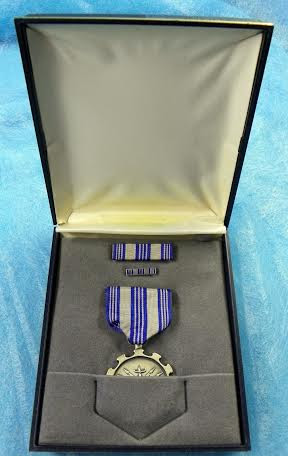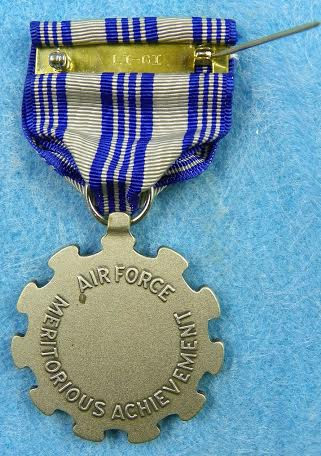 7. SOUTHWEST ASIA SERVICE CAMPAIGN MEDAL, CURRENT ISSUE IN ARROW CASE. Bronze pendant with excellent arrow case. Price is $15.00 plus shipping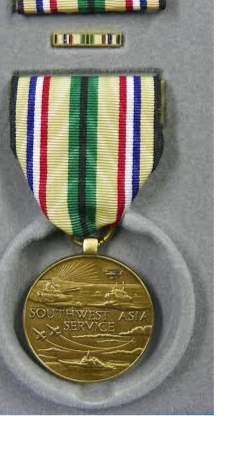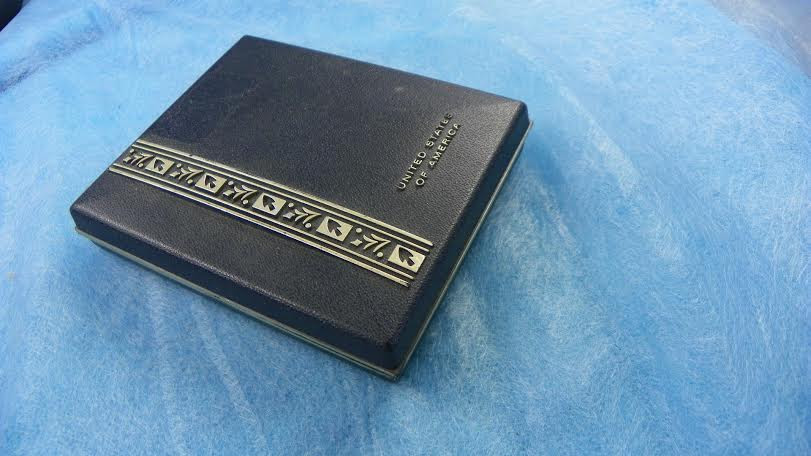 U.S. Headgear
1. Army Enlisted man's Summer Garrison Hat. Tan canvas hat with metal badge. Society Brand label. Leather liner shows crazing. Green underneath visor. Leather sweatband. 71/4 size. EXC. $25.00
2.Army Enlisted man's Winter Garrison Hat. Green wool hat with metal badge. Society Brand Label. Leather liner shows no crazing. Has extra chinstrap. Green under visor. Size 7 1/8. EXC. $30.00
3. US EM OS Hat. OD Colored, has orange & blue piping for Army Air Force. VG. $12.00
4. US EM OS Hat. Tan colored, has orange & blue piping for Army Air Force. VG. $10.00